Let me tell you how much I loved photographing Nina and Nick's low-key yet magical engagement portraits on their farm near Greenville SC this fall!! There was a field….there were fall leaves….there was a cute little rustic red barn…there were HORSES…there was gorgeous light and magical sunflare. (Did I mention that there were horses???) But none of those things compared to photographing Nina and Nick themselves. These two love with a quiet, calm, sweetness…they care for one another and their animals with such honesty and tenderness….they are quick to laugh together, they are genuine and giving, they love nature and peacefulness. They just make you feel at home when you are with them, and they are the kind of people who love their simple country life, but you know that they are truly "at home" wherever they are together. I cannot wait to photograph their wedding next spring, on this very same property. I know it will be filled with love and magic as well!
Introducing: Nina + Nick, Engaged!
Have I mentioned how excited I was that THEY HAVE HORSES???? This whole series is so gorgeous, I can hardly even stand it. Nina and Nick–y'all are the best!!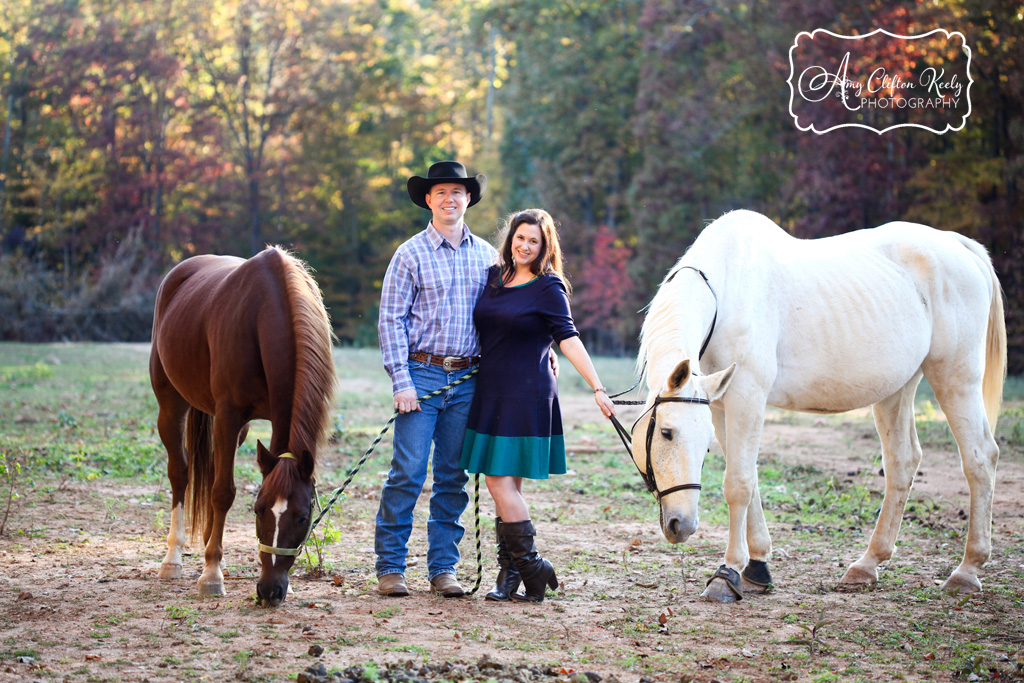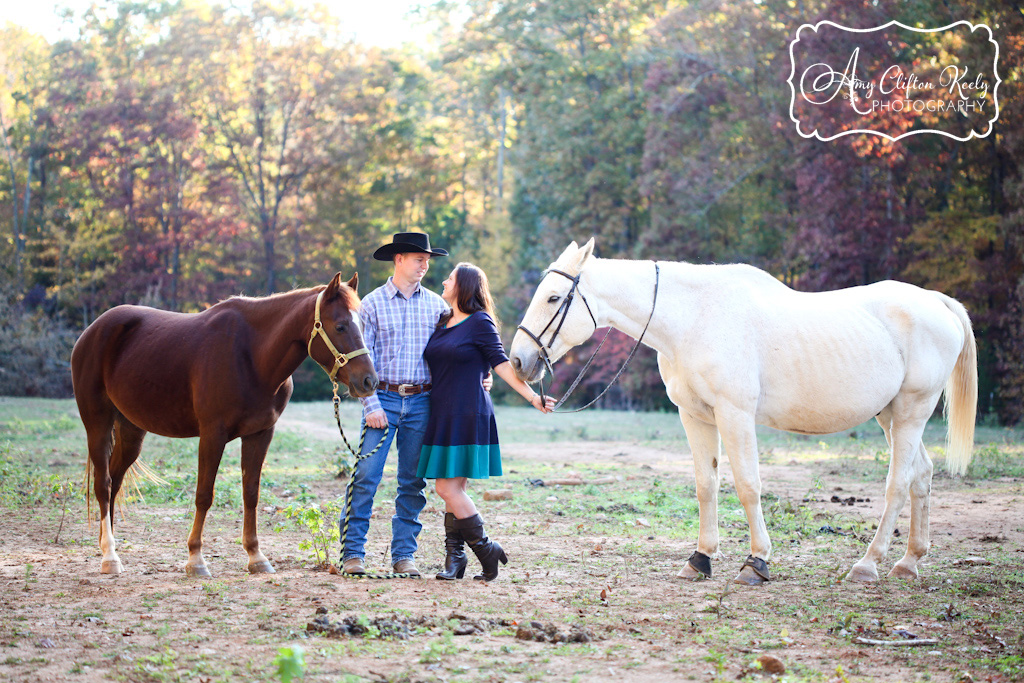 Um, and then, their horses nuzzled each other!! Loooove.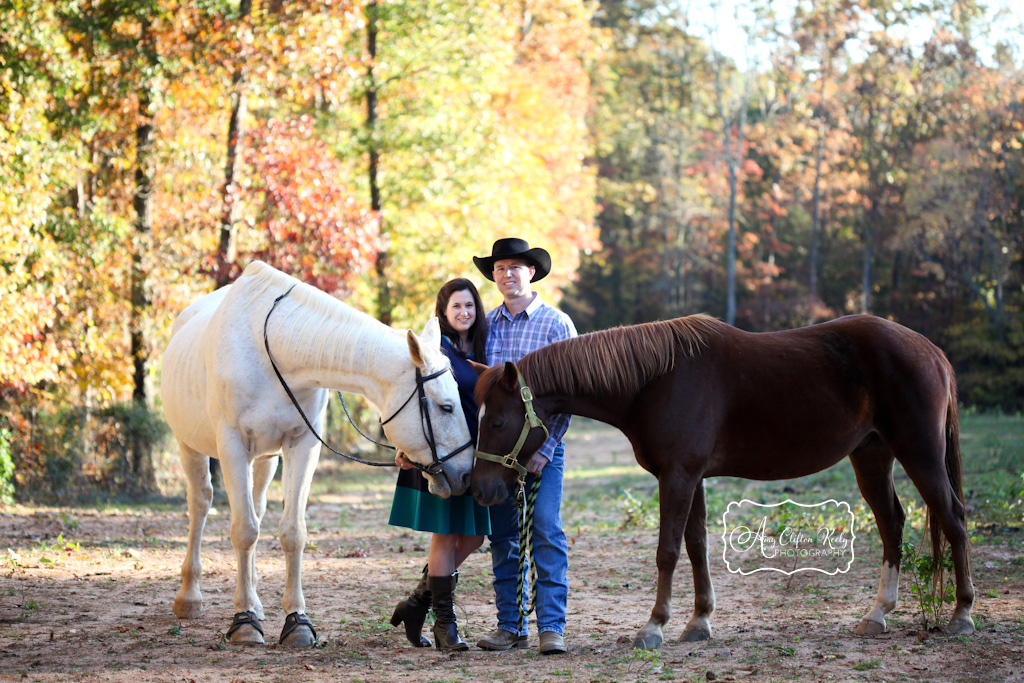 Gorgeous, magical sunflare love!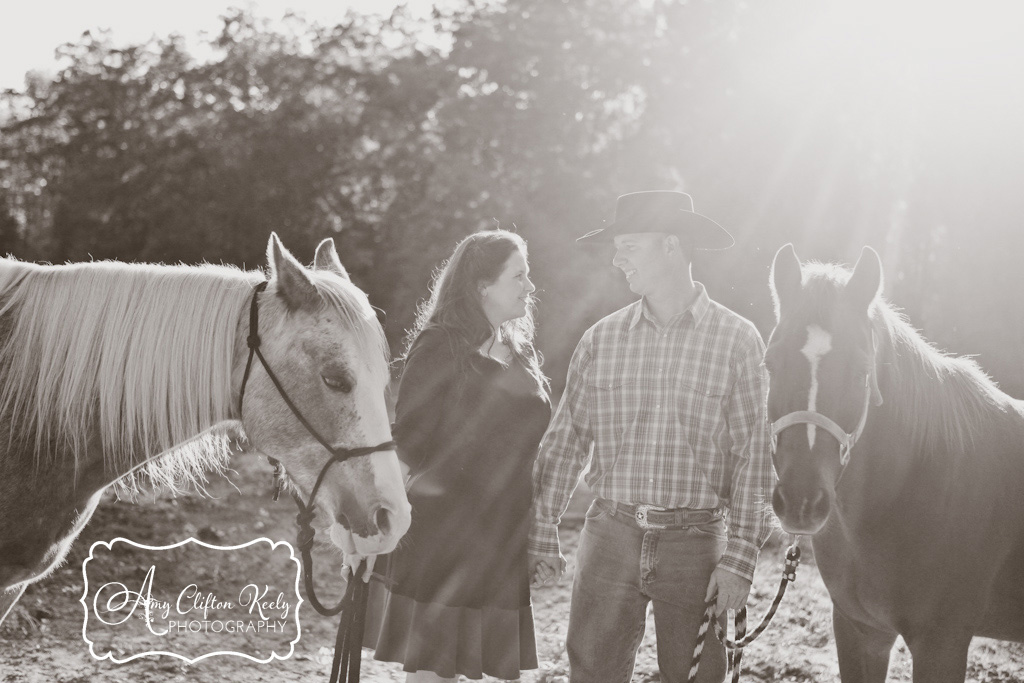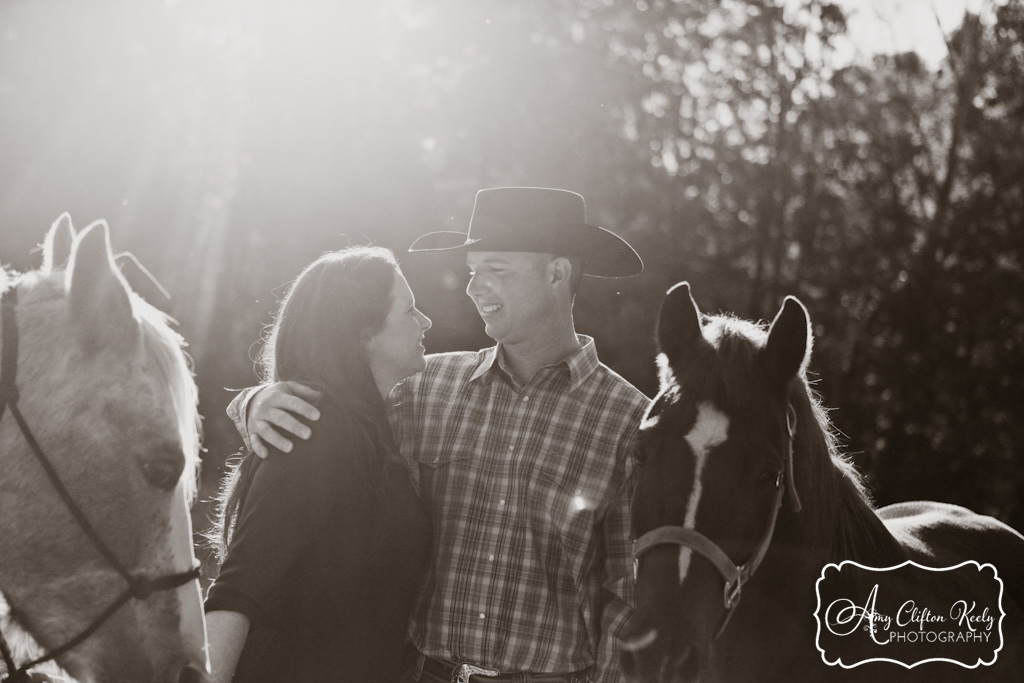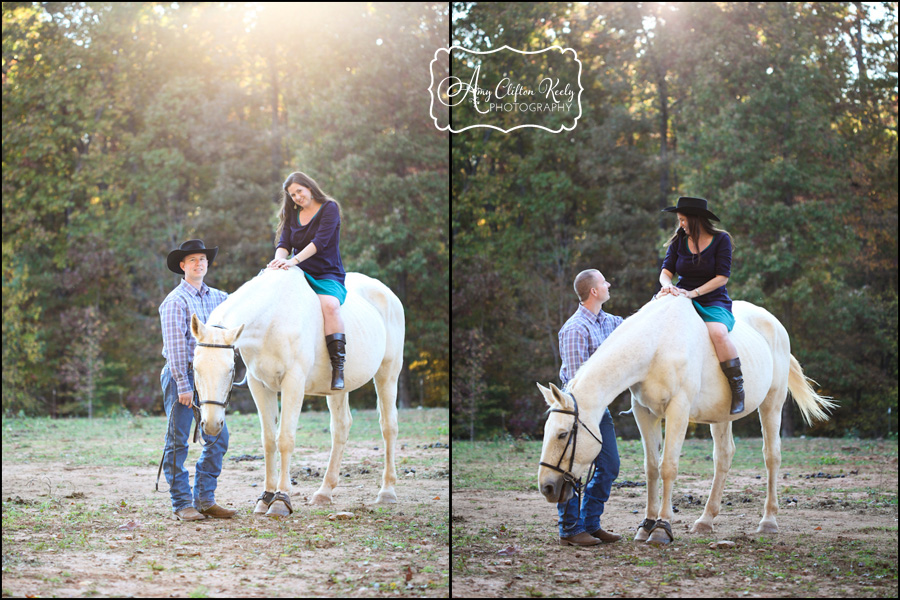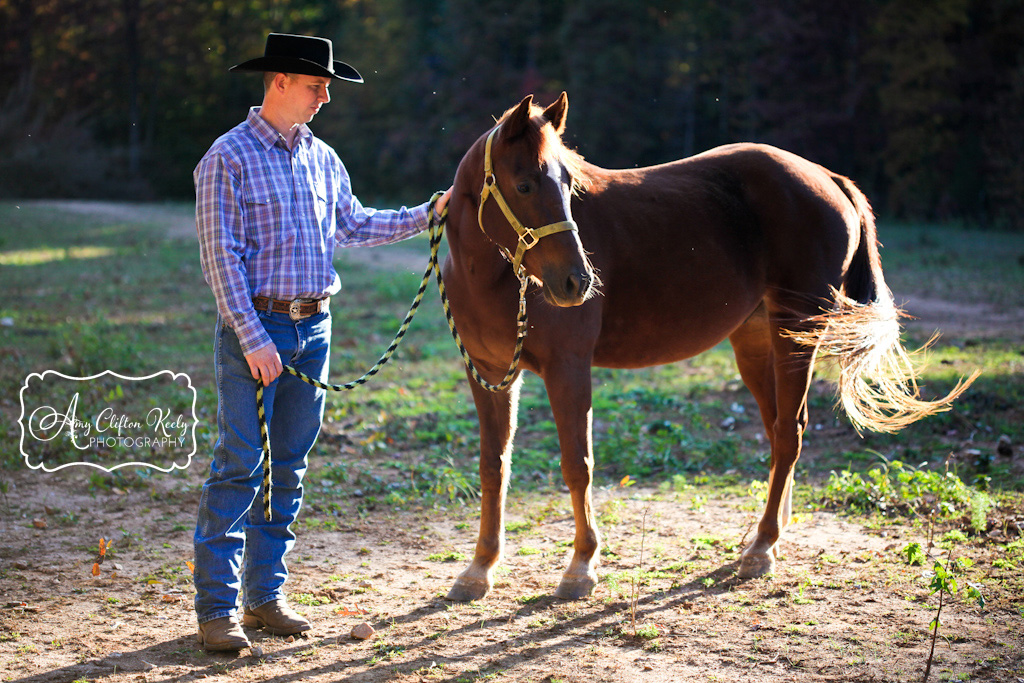 Really, Nick + Nina, you two are completely adorable together!!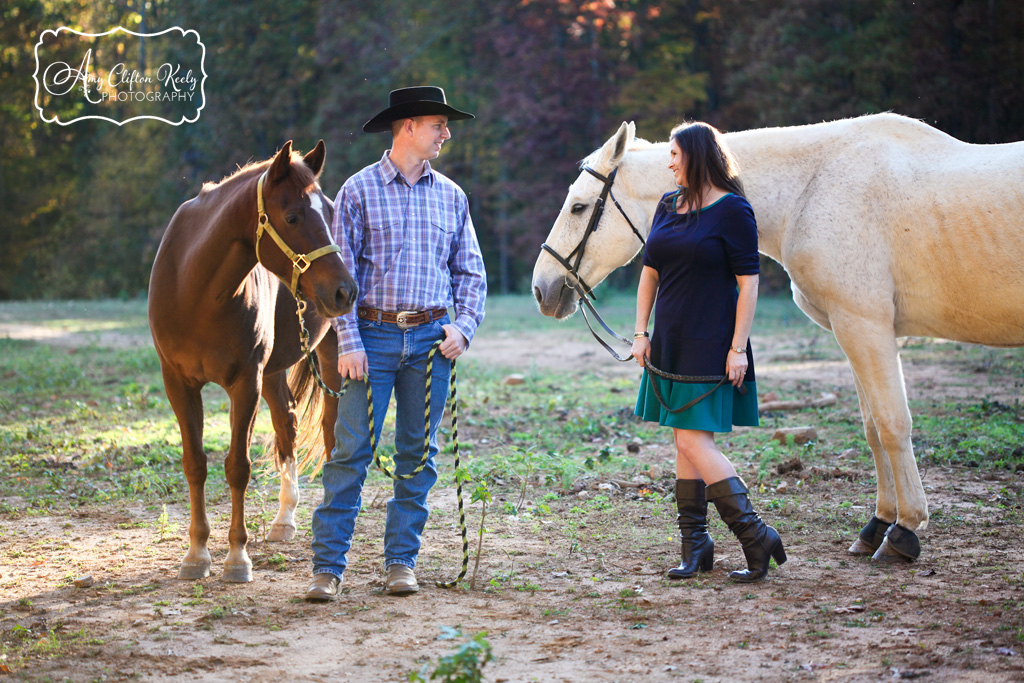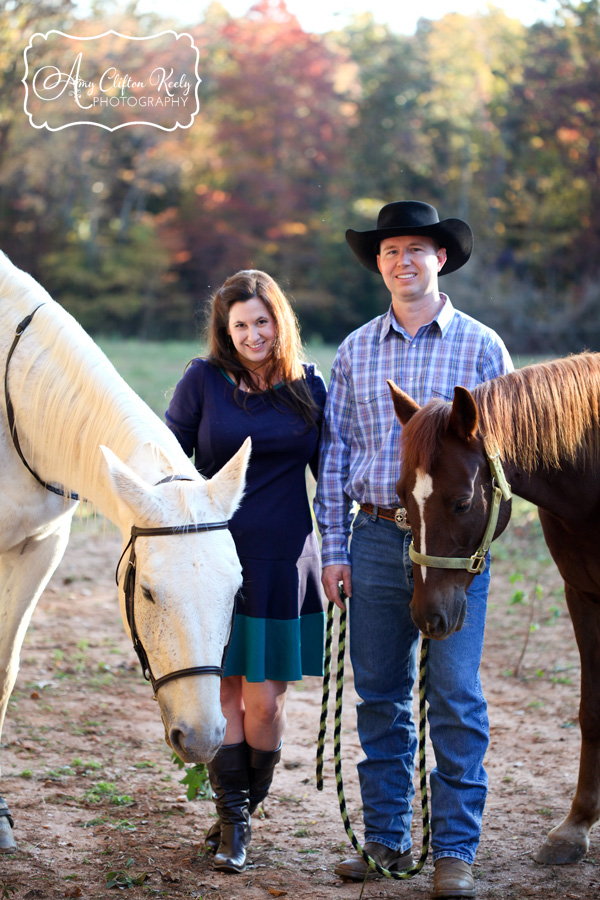 Nina's beautiful engagement ring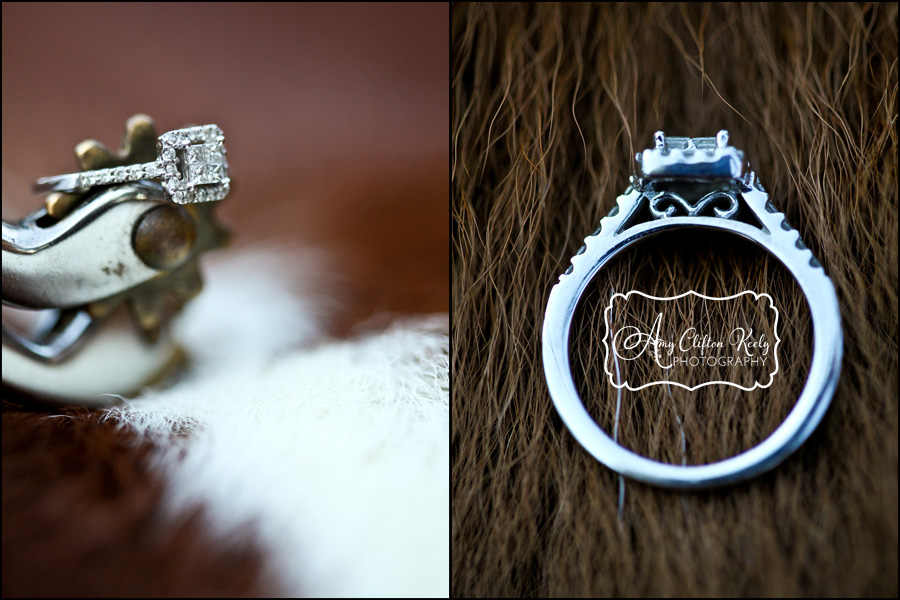 Now that I've gotten embarrassingly excited over photos of beautiful people with HORSES, let's just see how completely sweet these two are together…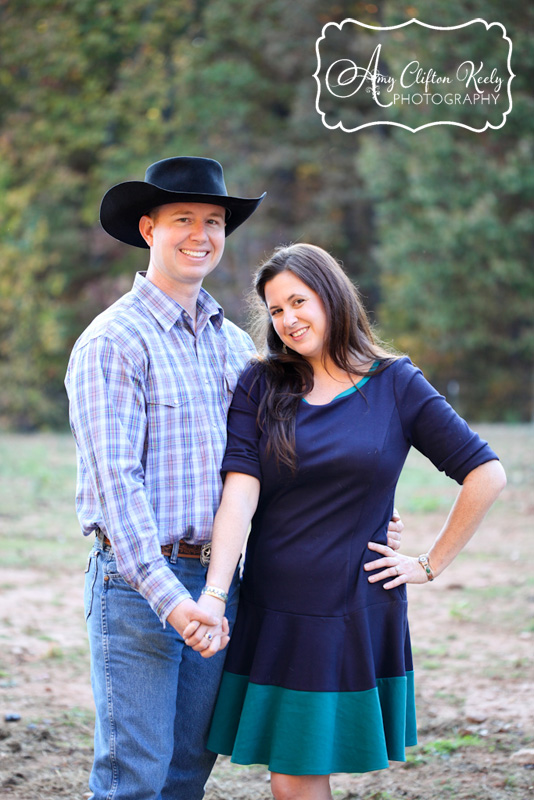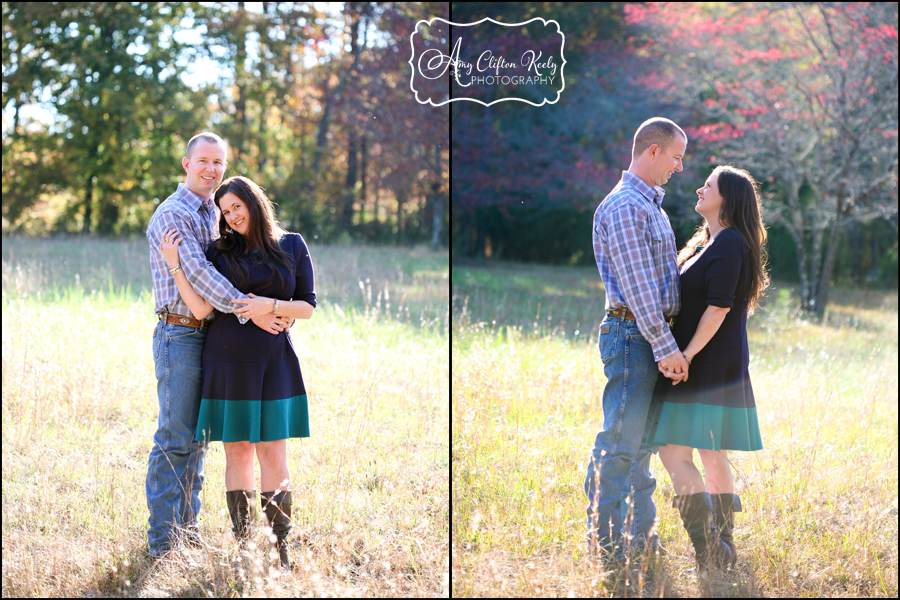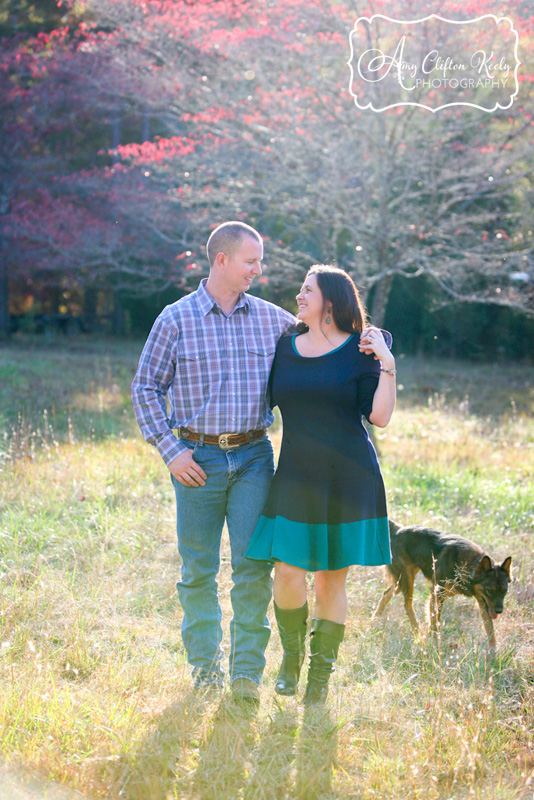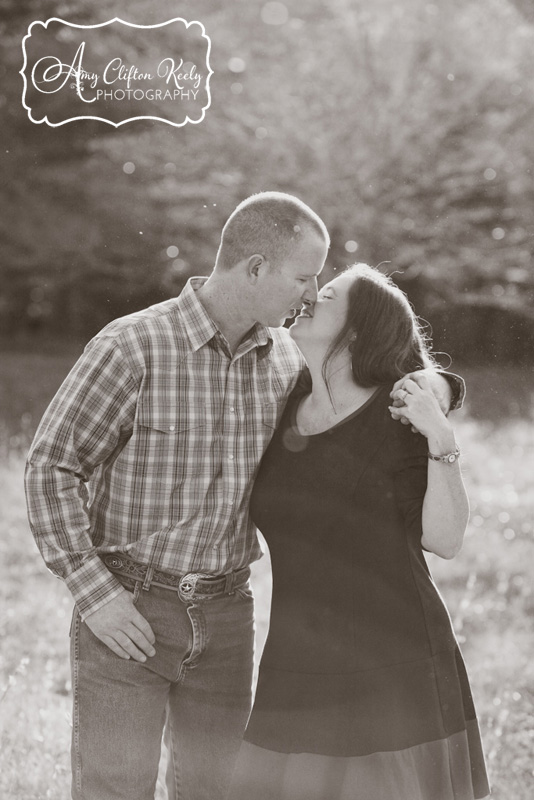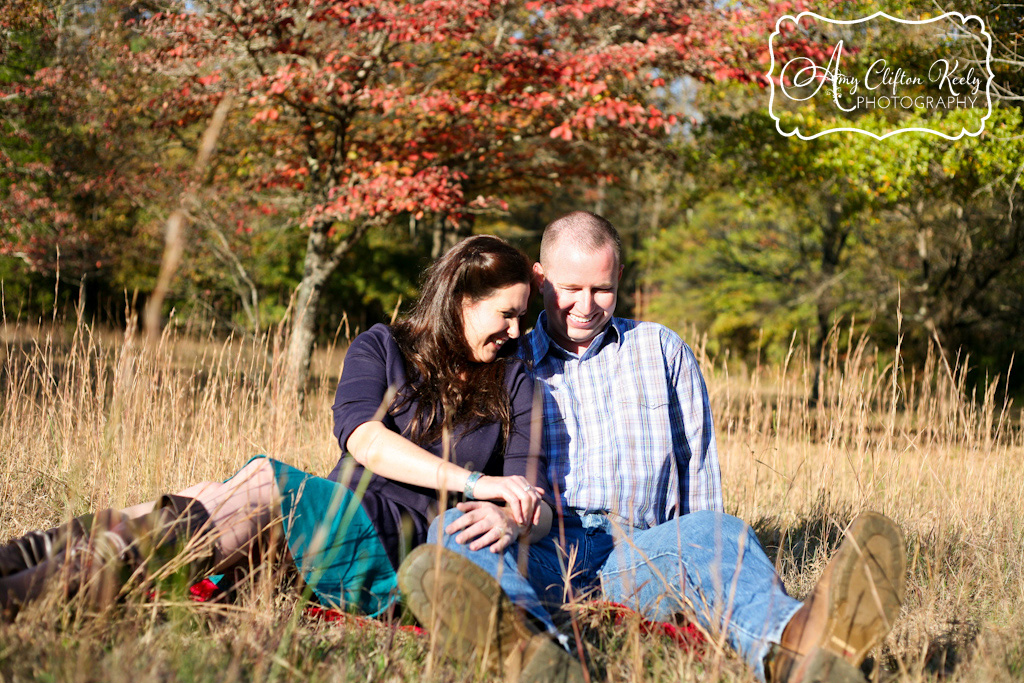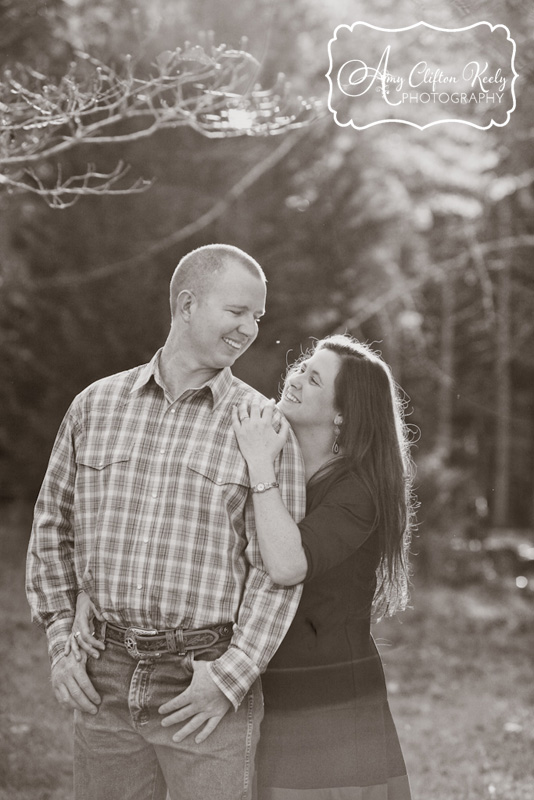 So incredibly sweet, this couple!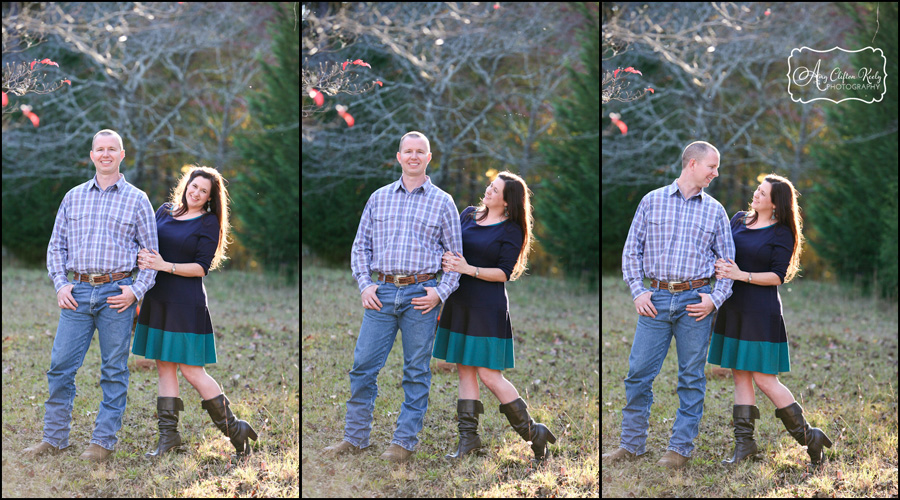 Moving on to the adorable little barn, AKA "The Zombie Shed." 😉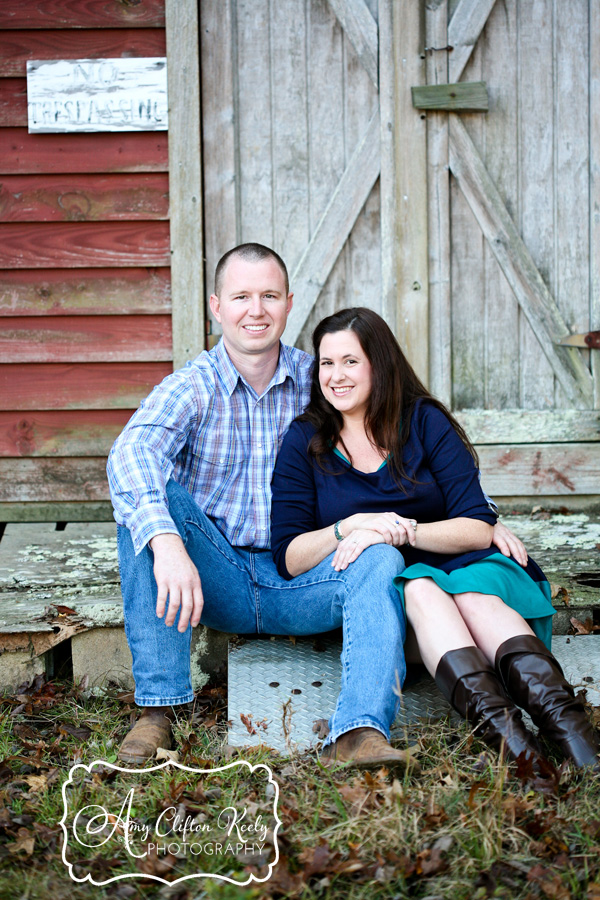 One word that Nina used when describing her goals for this engagement session was "magical." I think we nailed it…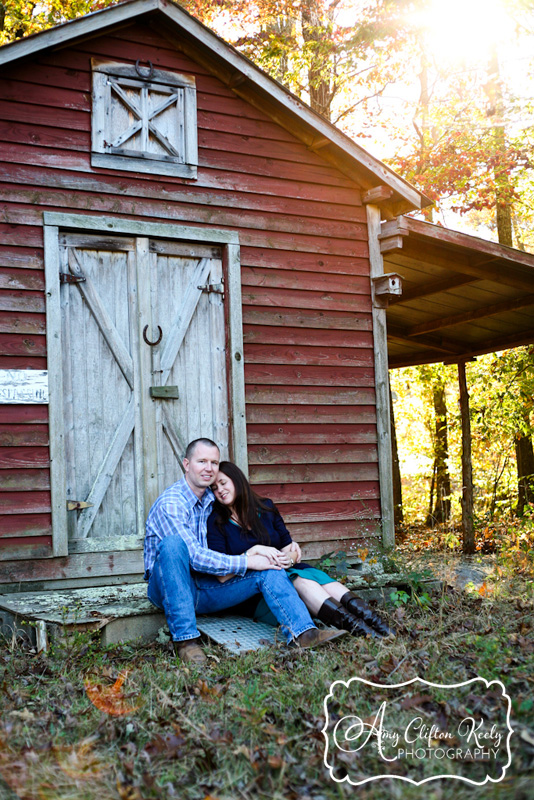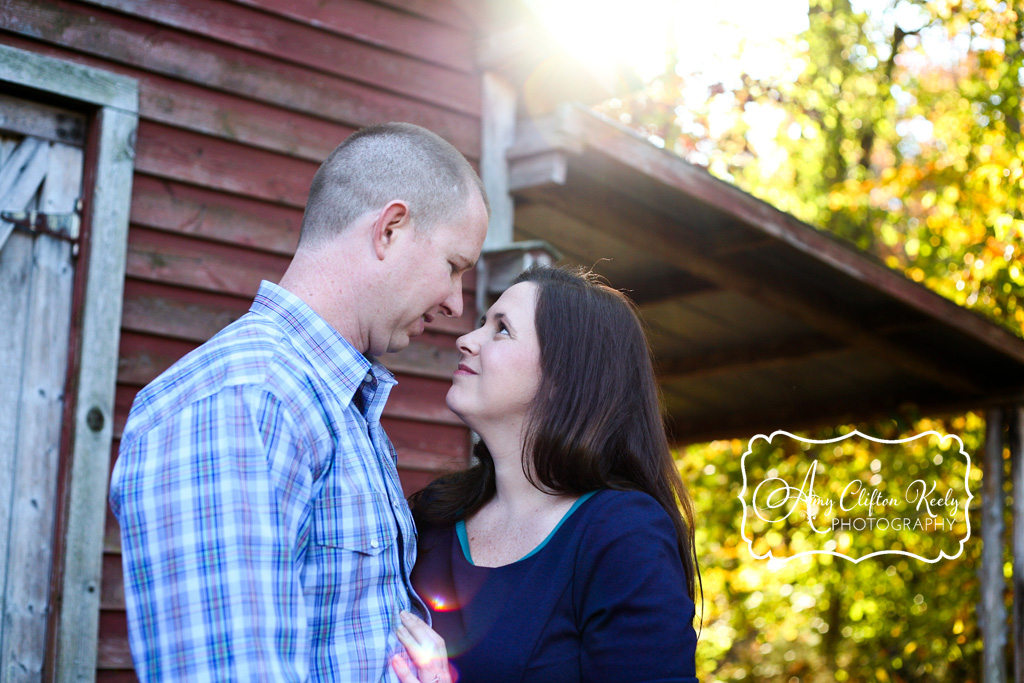 And finally, two of my very favorites from the whole session.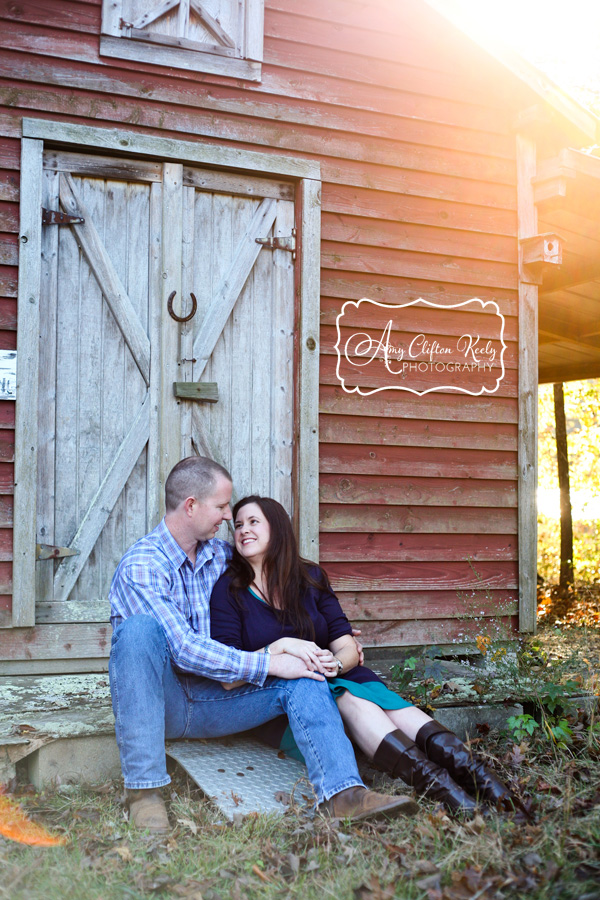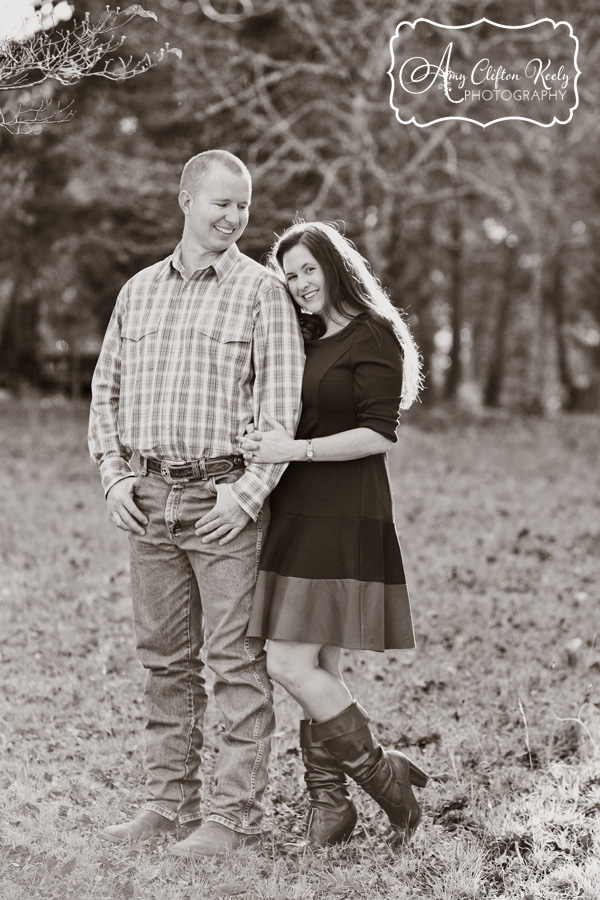 Nina and Nick, I just can't say enough how much of a treat it is to know you two and to have the pleasure of photographing your love.  What you have is truly special.
–Amy
To view Nina + Nick's entire Proof Gallery, CLICK HERE. Password is Nina's last name. And as always–we love it when you click "Comments" below to leave us some love!