Snow in the South is such a rarity; when it comes, it isn't "business as usual." We slow down, hunker in, and live life a bit more intentionally. After Greenville South Carolina experienced a beautiful fluffy snowstorm in January, I couldn't wait to photograph some magical children's snow day photography sessions! Miss Ella Jane was excited to get dressed up and brave the cold to become a bit of a Snow Princess for the afternoon. We had so much fun twirling her beautiful dress through the snowy yard…and even her snowman pal Olaf got in on the portraits! Snow is magical…childhood is magical…and the golden sun beaming through the trees created a winter wonderland that, too, was filled with a bit of magic. I hope you will enjoy Ella Jane's snowy portrait session.
Introducing…Ella Jane in the Snow!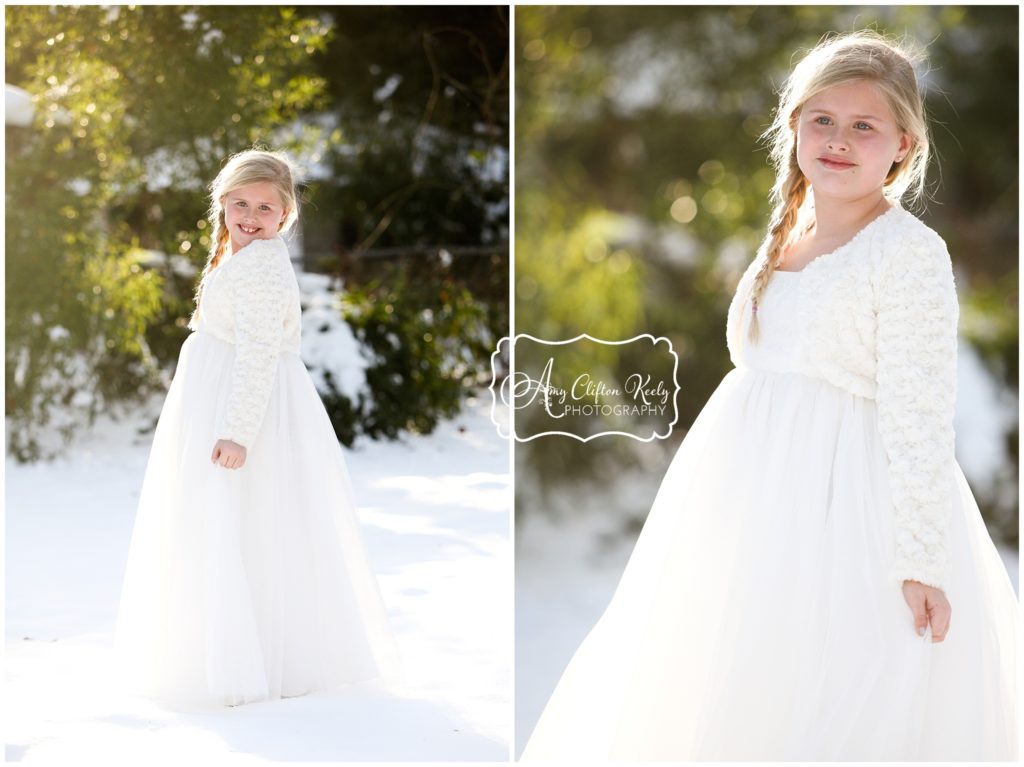 This portrait is definitely one of my favorites of this sweet girl!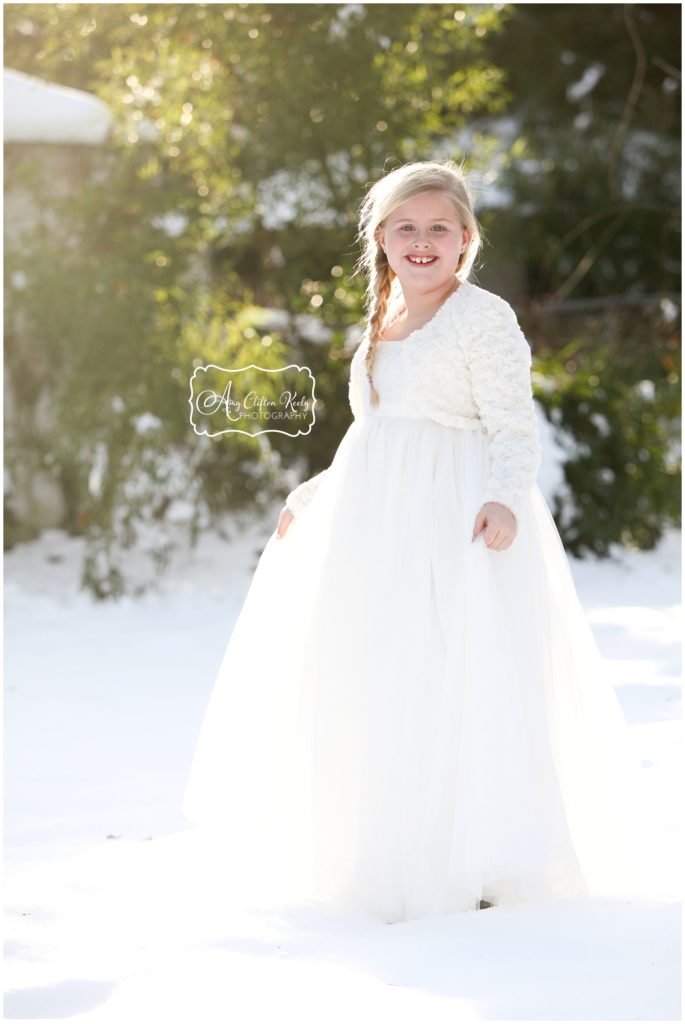 And as sweet and happy as EJ is, she can also give the camera one heck of a sassy, serious model face too!
Color or Black and White..which do you prefer? I couldn't decide! As soon as I think I've picked a favorite, I change my mind again! And how cute are Ella Jane's fuzzy American Girl Doll ear muffs??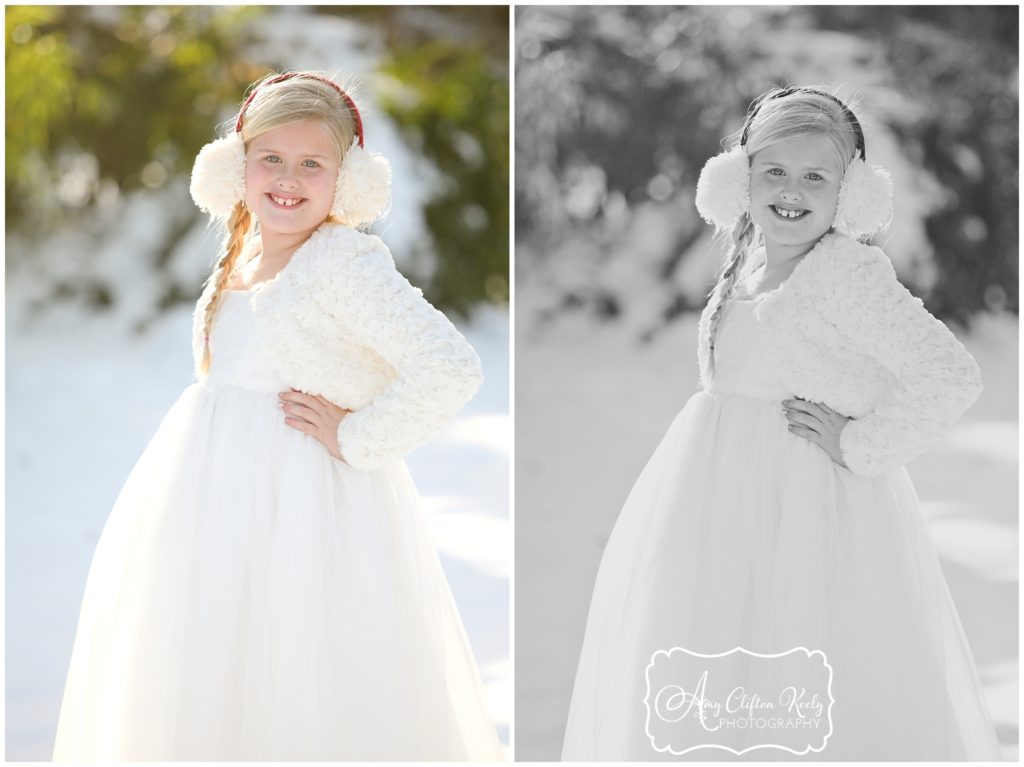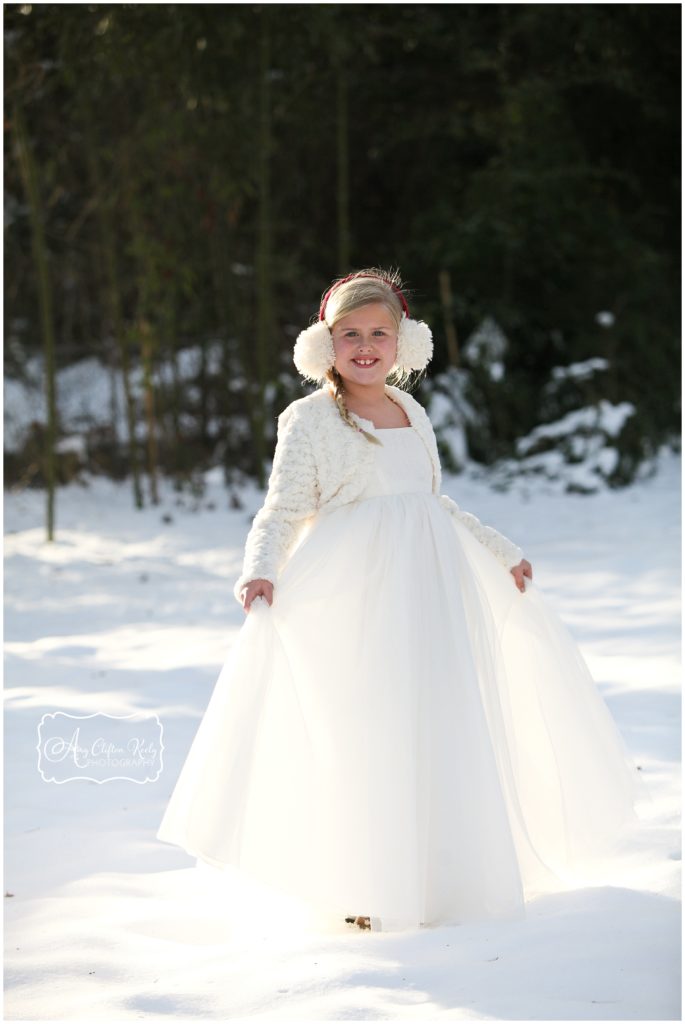 Love the intensity of her eyes…paired with a hint of sweet freckles.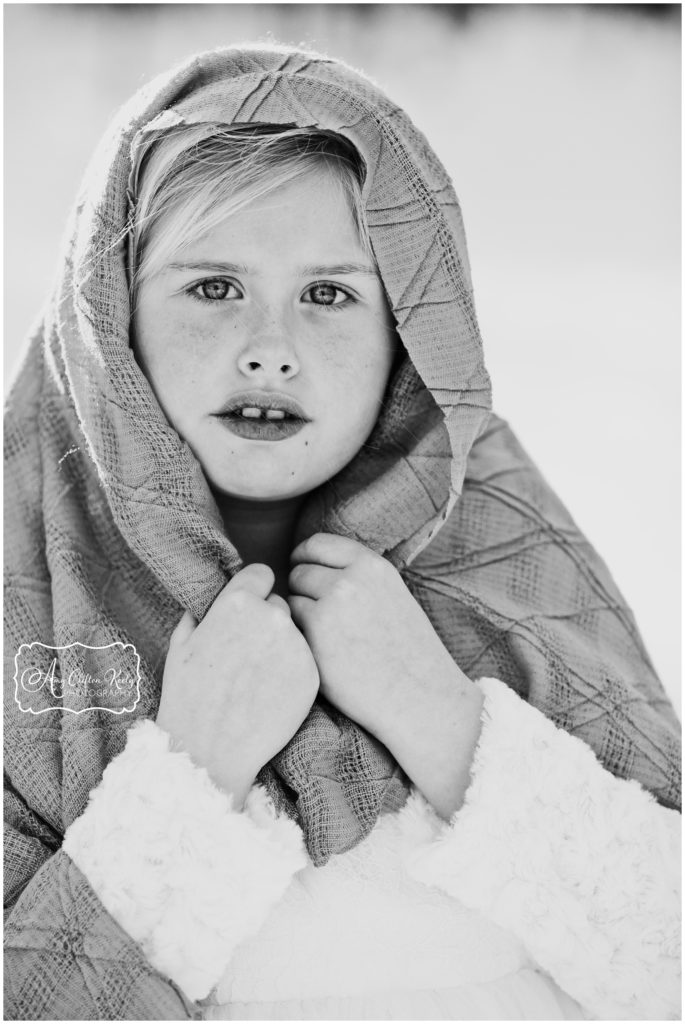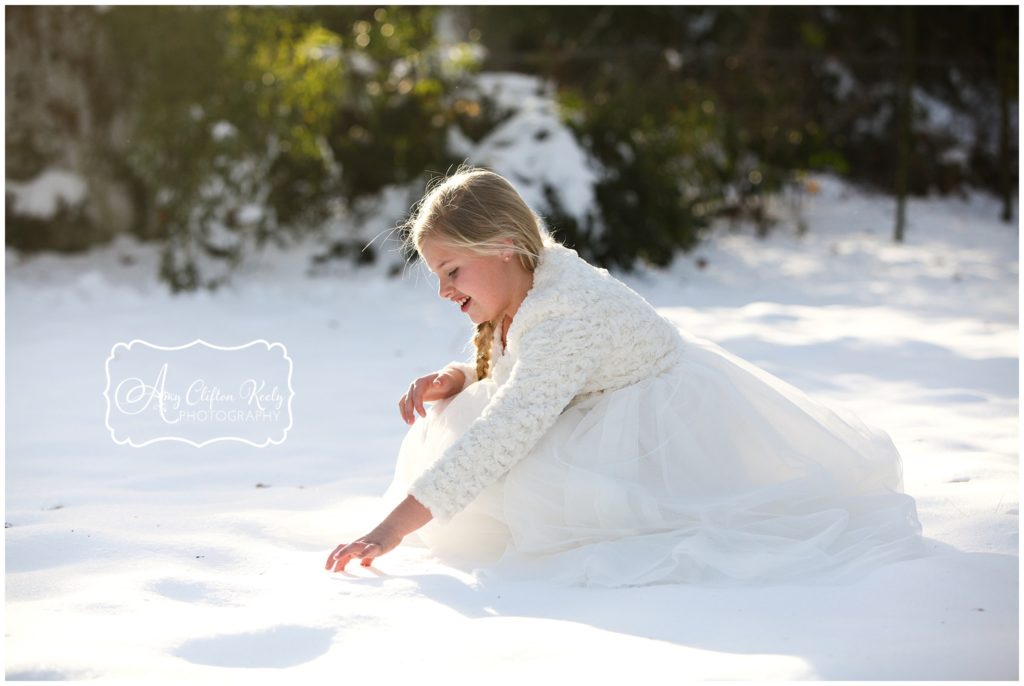 Ella Jane's portrait session was right before the Clemson National Championship game, so she had to include a Clemson photo in the session!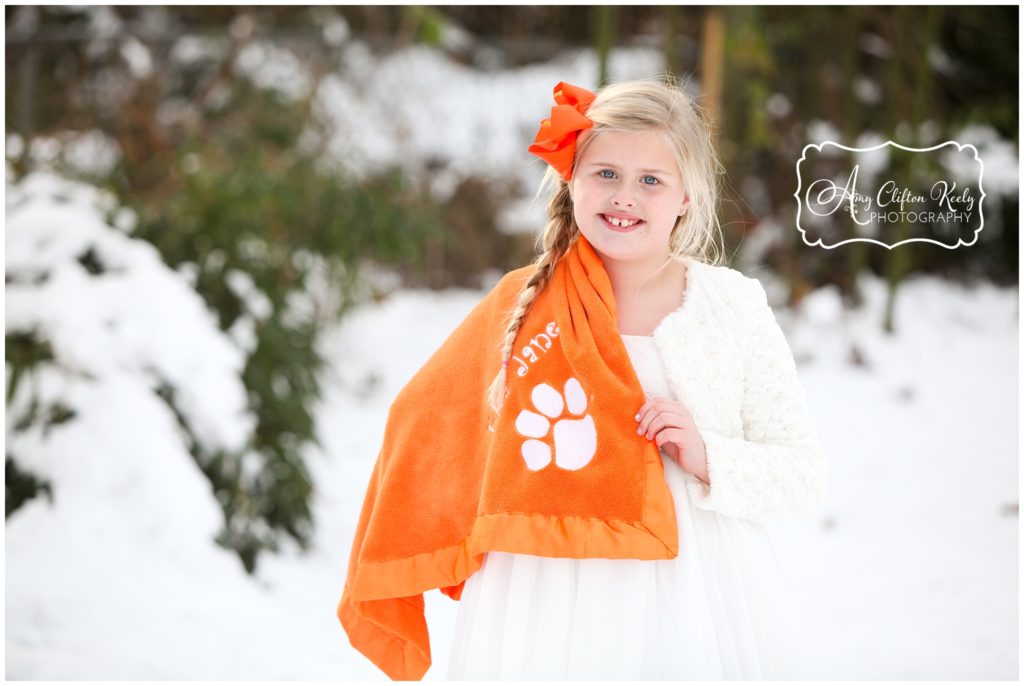 In spite of goofy Olaf's best efforts, this pretty snowstorm was powdery and wasn't the greatest for building snowmen. Sorry, Olaf!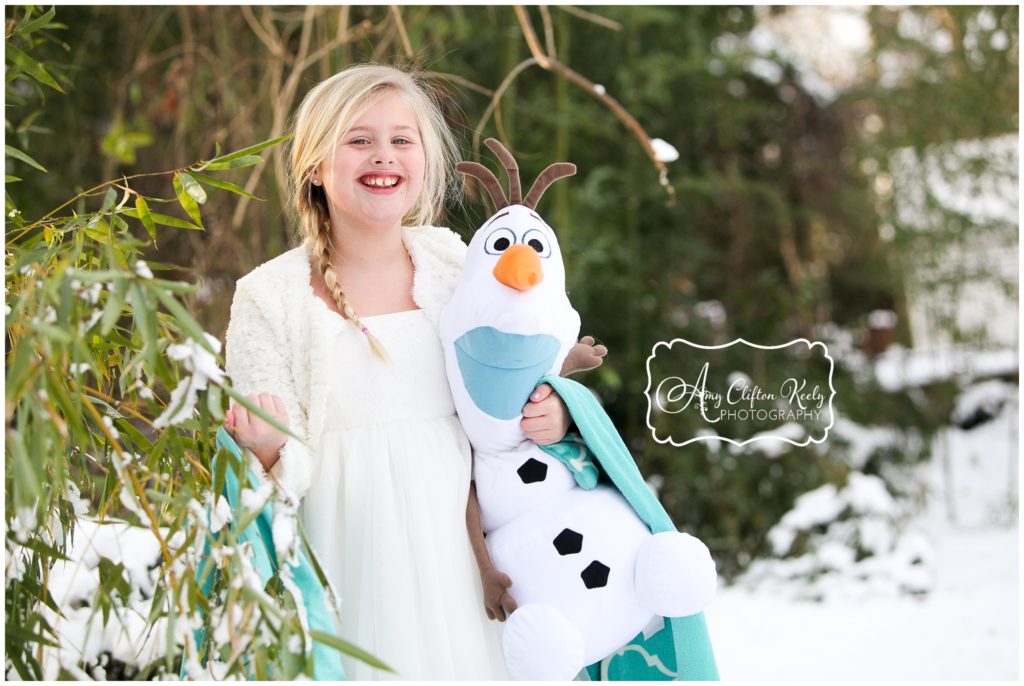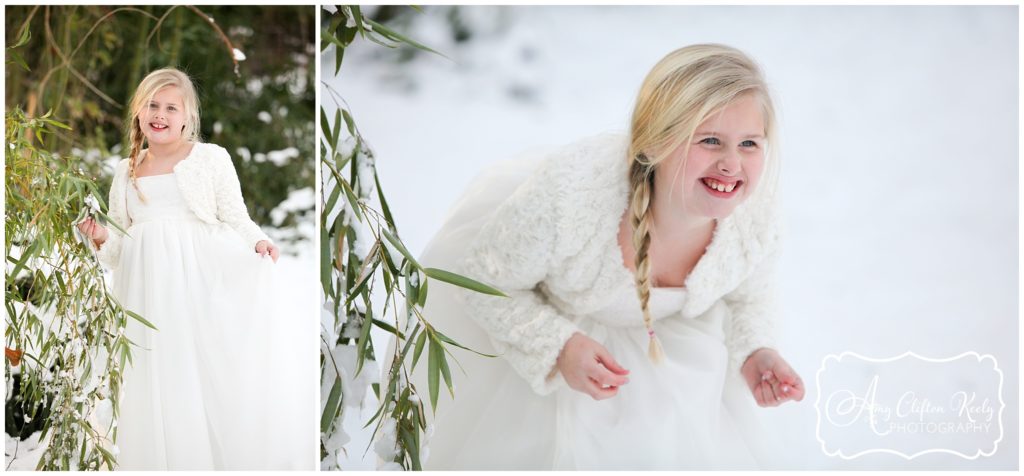 I hope you've enjoyed the magic of this southern snow day portrait session! As always, it's awesome when you leave a comment below to show us some love! You can also "like" this post to share it on your facebook page if you'd like.
–Amy