Miss Isabella is turning 1, and we celebrated with a cake smash and birthday portraits in downtown Greer SC at Greer City Park. This little "sweet one" was SO funny when she tried her cake…and she sure loves it when her daddy sings "You Are My Sunshine." Her little face just lit up every time he would start singing to her, and it was precious. Isa's Mommy is also celebrating a special birthday very soon, so she took some time to shine as well. This sweet family adores their baby girl, and it was a pleasure to watch them love on her. Happy 1st Birthday Isa and Happy 25th Sarai!
Introducing…Isabella's 1st Birthday!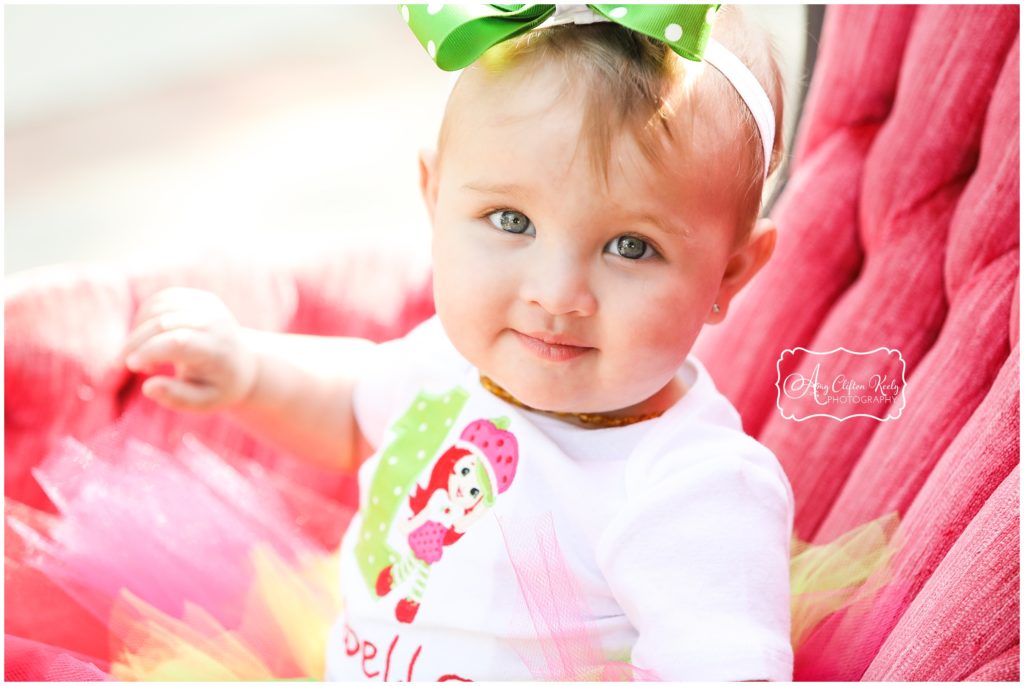 How adorable is Isabella's girly tutu and gorgeous eyes??
Eeek, those little bare feet and huge grin just make me smile!!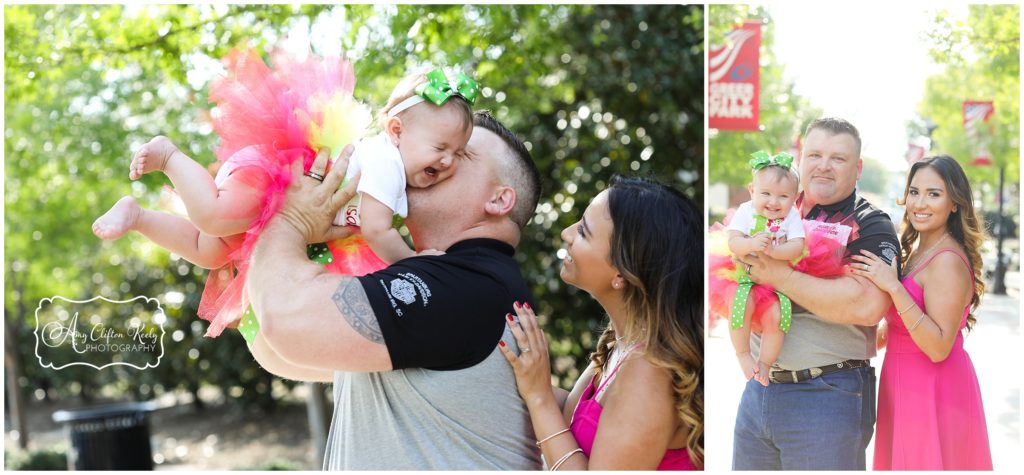 Twins much???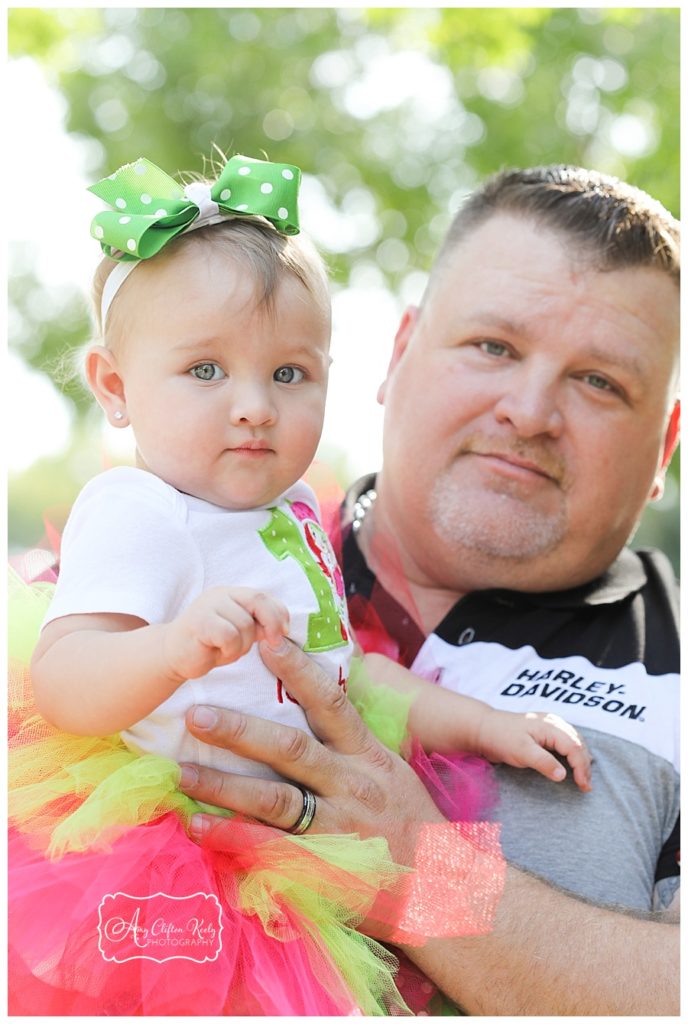 I love this series with Isa's mommy and daddy. I always make sure to photograph parents alone during family portrait sessions. It's so important to take some time to focus on where your family began and to slow down in the midst of crazy day-to-day life and focus on the love between you. Donovan said the sweetest thing about Sarai: "My wife is my savior in love and life. She loves without question, she loves me for who I am no matter good bad or ugly."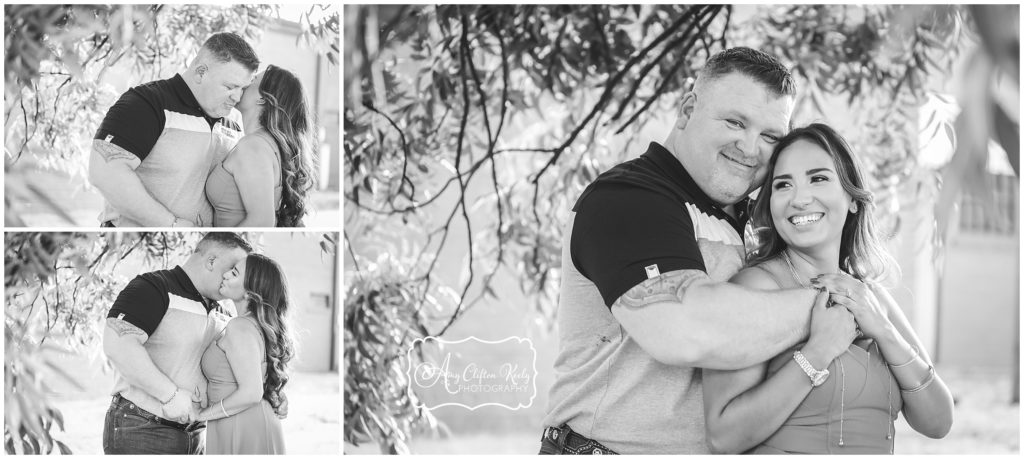 One set of Isa's grandparents were in town during her session, and they were SO CUTE. I love their little kissy faces…and Isa's "WHAT are you doing??" face. 🙂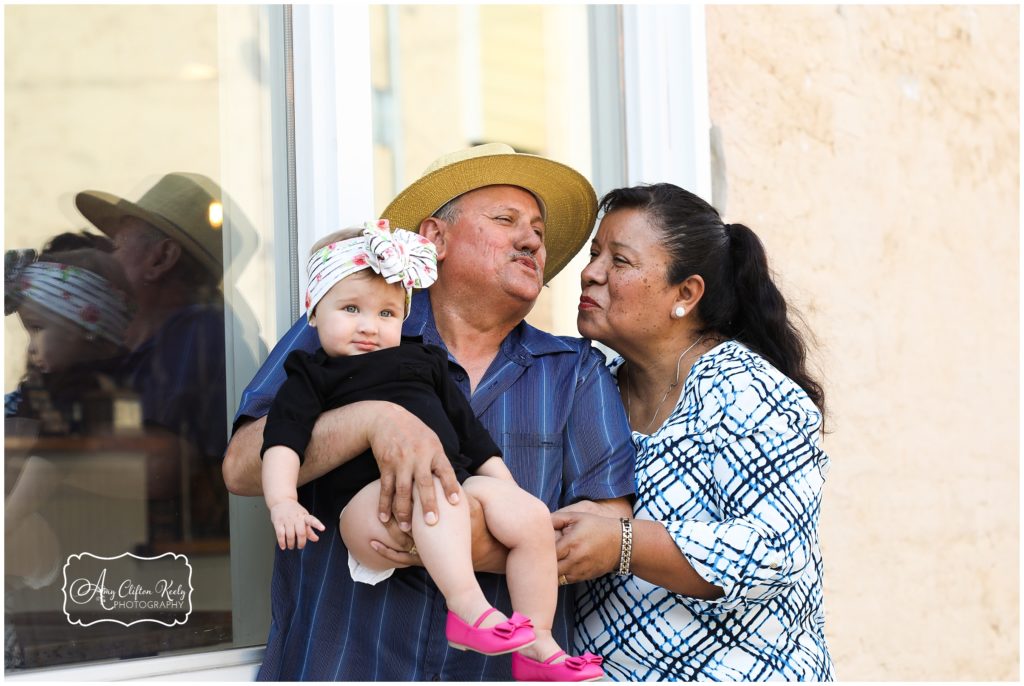 Beautiful mommy and baby girl!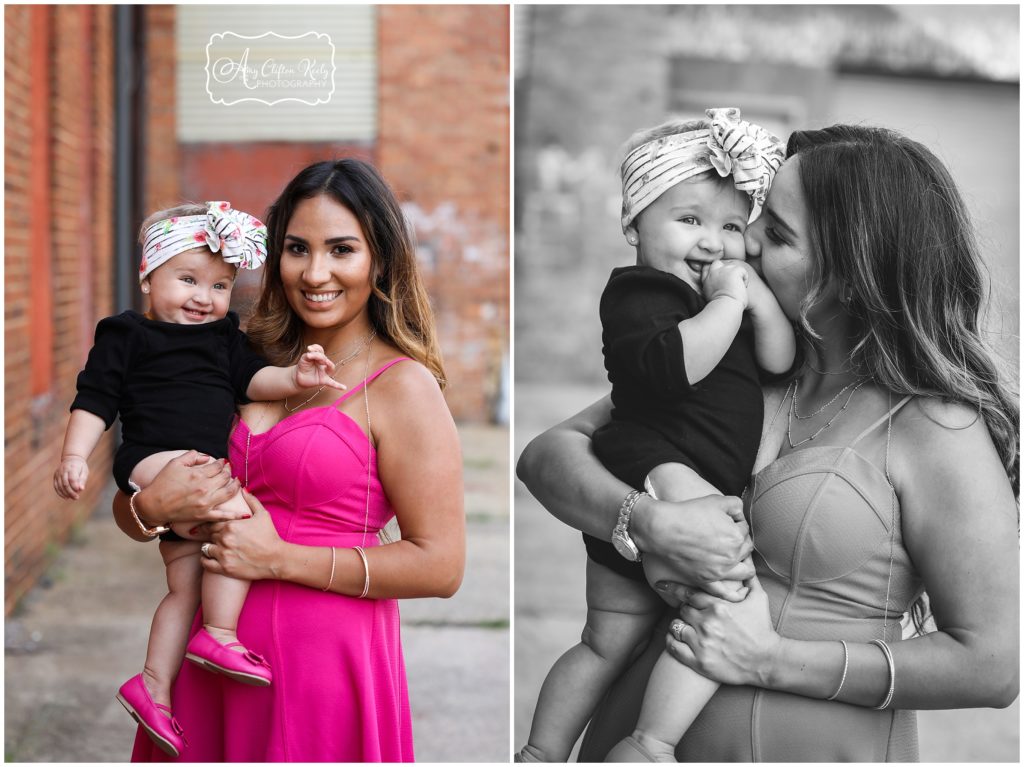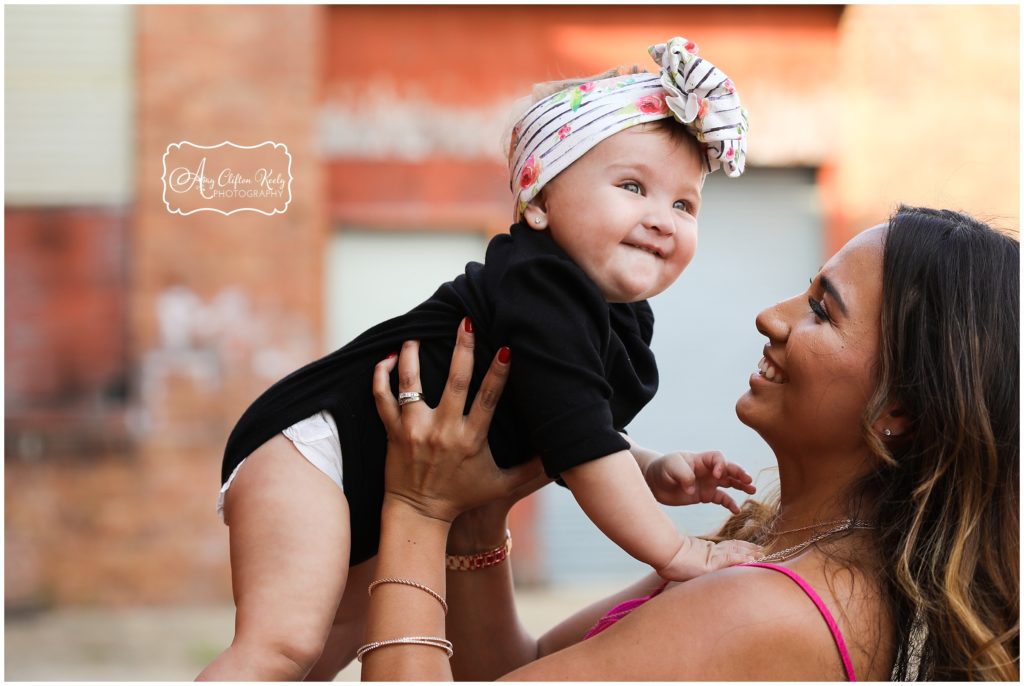 This photo just makes me smile SO big! I love Isa's big ol' grin, her hot pink shoes, and can we just talk about her chunky little legs? LOVE.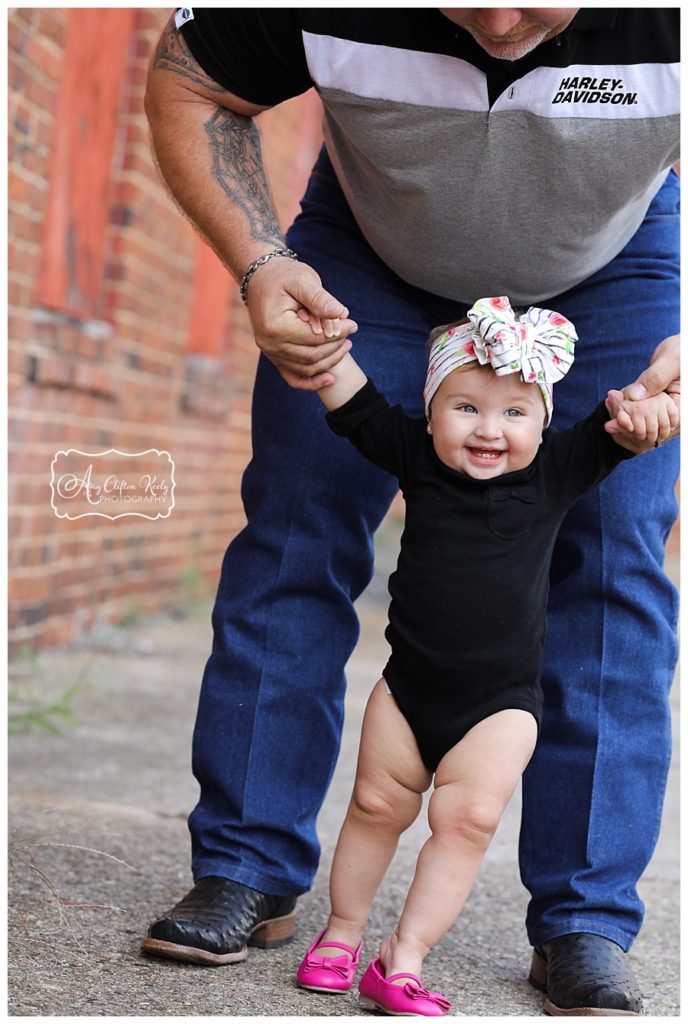 Cute cute cute!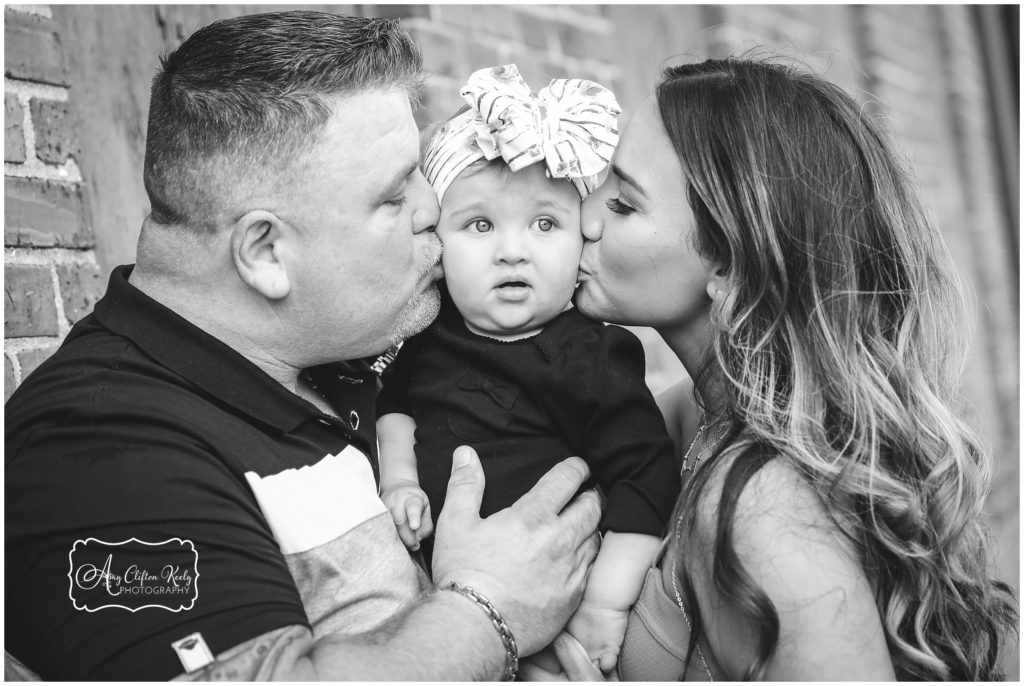 Without a doubt, these are my favorites from Isa's one-year birthday portraits. So much happy going on here!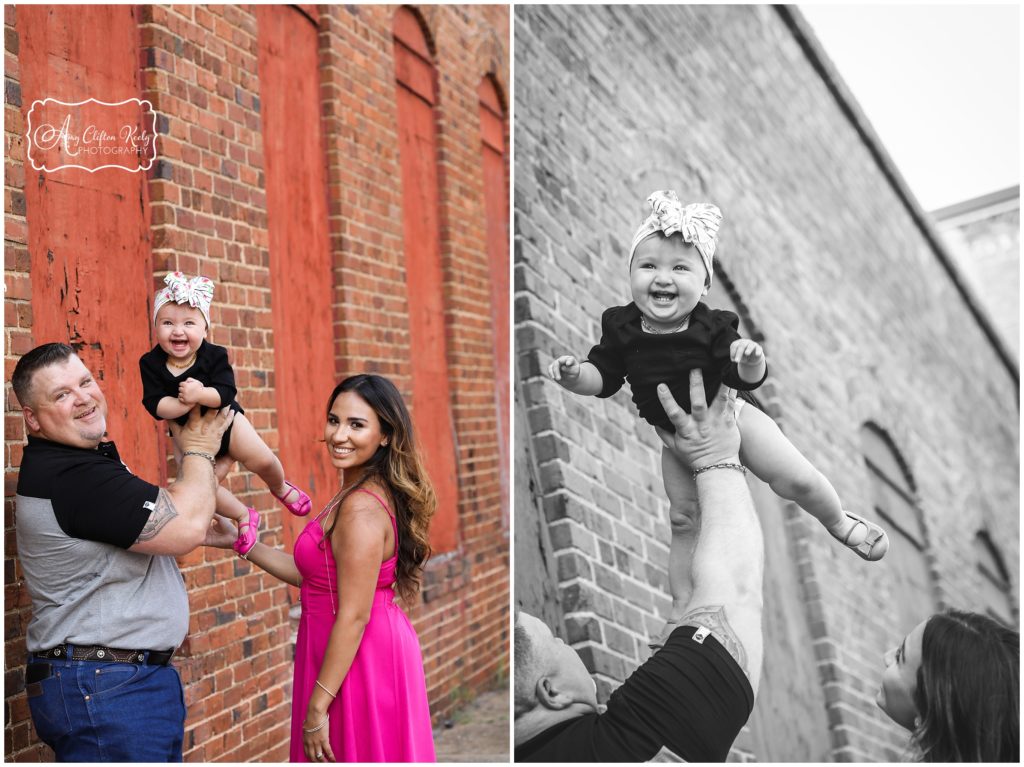 Isa's beautiful mama gets to celebrate her 25th birthday just a few days before Isabella's first!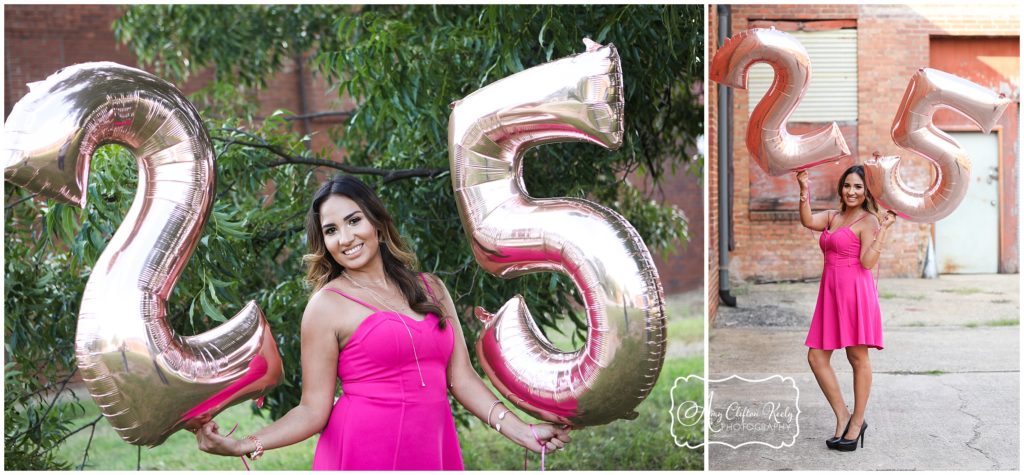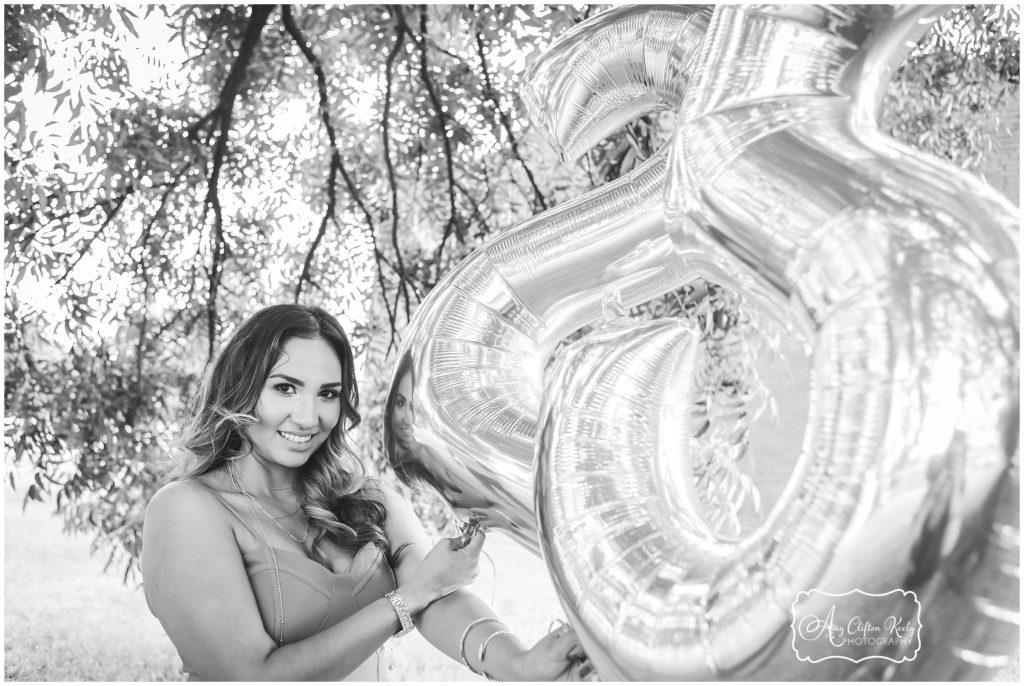 A huge thanks to Abbott's Frozen Custard in downtown Greer for letting Isa smash her cake in their adorable restaurant! This little "sweet one" was so funny exploring her cake!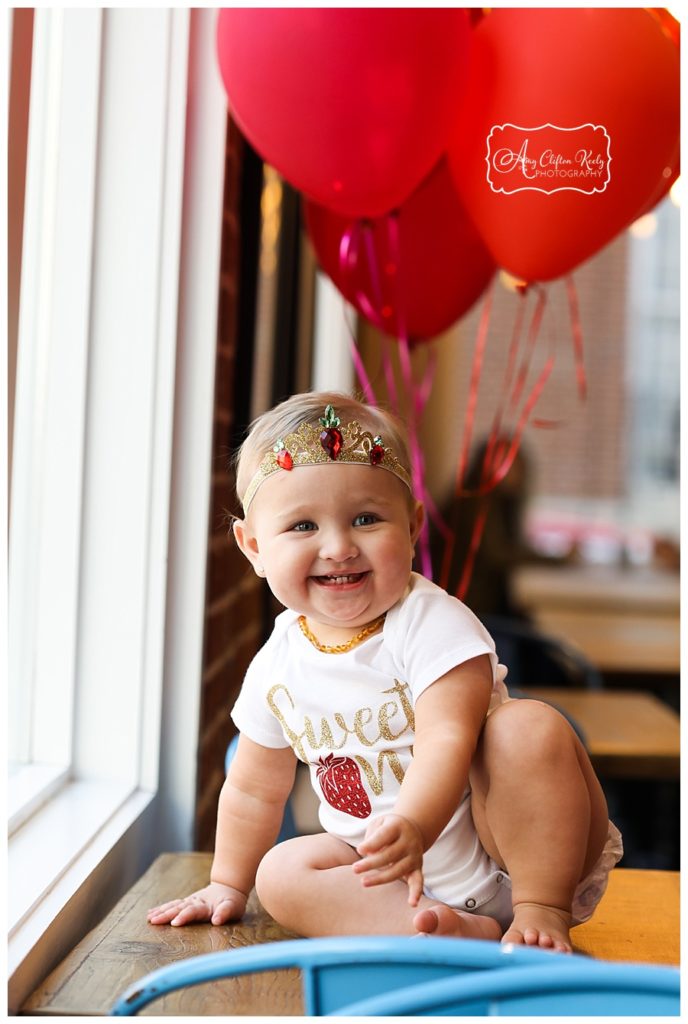 "Ew, I'm not so sure what this is…hmmm, ok maybe this cake stuff is alright…oh yeah–sugar buzzes are THE BEST!!" –Isabella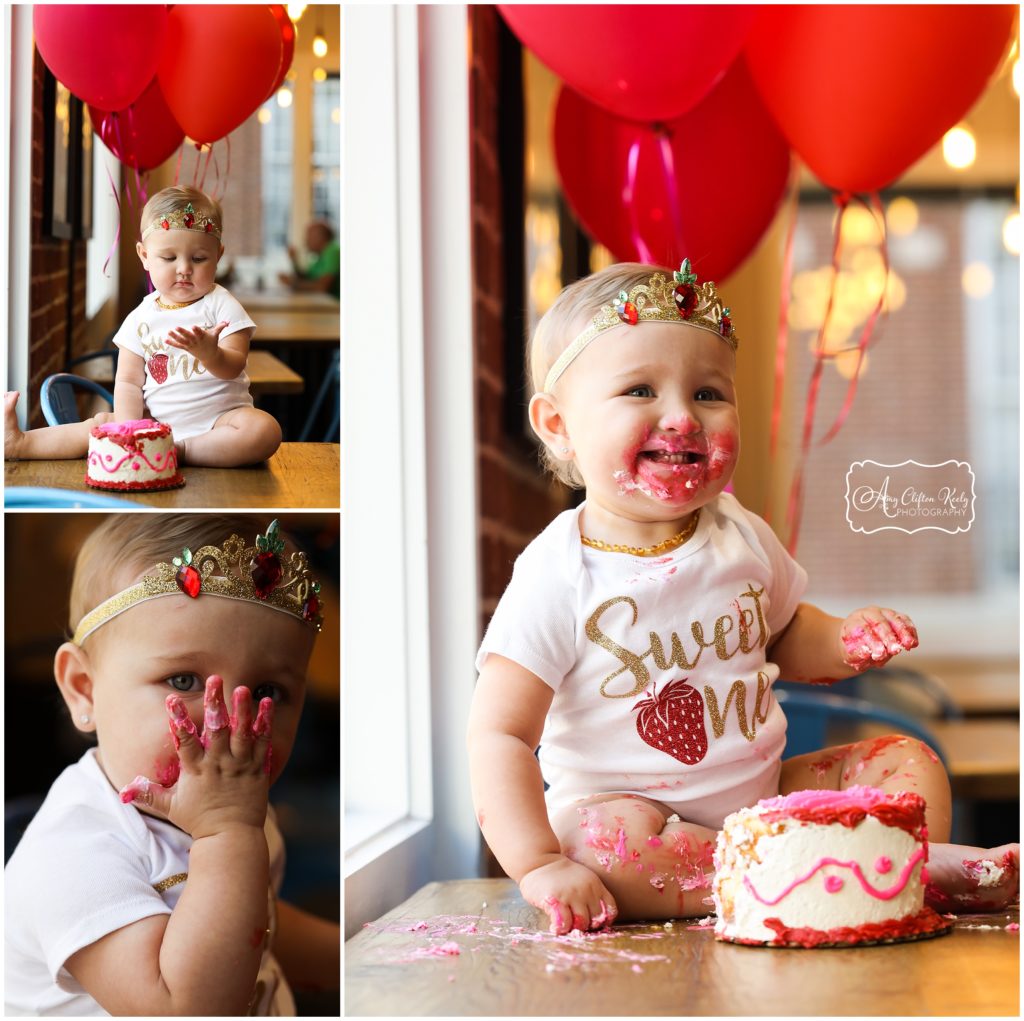 Yep, she got over her hesitations and pretty much dove right in!! This picture just cracks me up.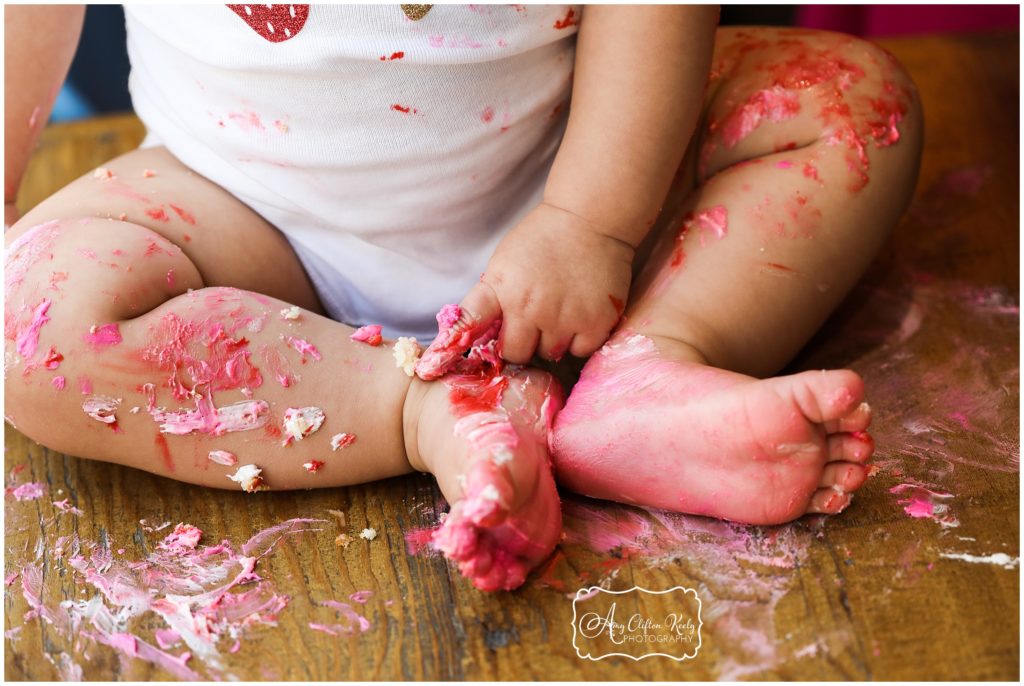 Happy Birthday sweet Isabella!
As always, you can "like" this post below to share on Facebook, scroll over any image to "Pin It" to Pinterest, and leave a comment below to show us some love! Thanks for checking out Isabella's cake smash and birthday portraits!
–Amy